While I wait for vintage news to pick up, and plan one or two other posts for the meantime, now seems ideal for another of my Style Icons from the Golden Era of Hollywood.
For many, myself included, Basil Rathbone was the best actor to play the great detective Sherlock Holmes (on the big screen at least) and it is that role for which he remains most known. Prior to the Holmes series, however, he had already appeared in dozens of silents and talkies and was frequently the go-to actor for villainous parts (most memorably Sir Guy of Gisborne to Errol Flynn's Robin Hood and Captain Esteban Pasquale to Tyrone Power's Zorro). As he tended to appear in period films he is often pictured in costume but this post will of course feature him in contemporary clothes (helped in no small part by twelve of the fourteen Sherlock Holmes films being set in the then-present 1940s).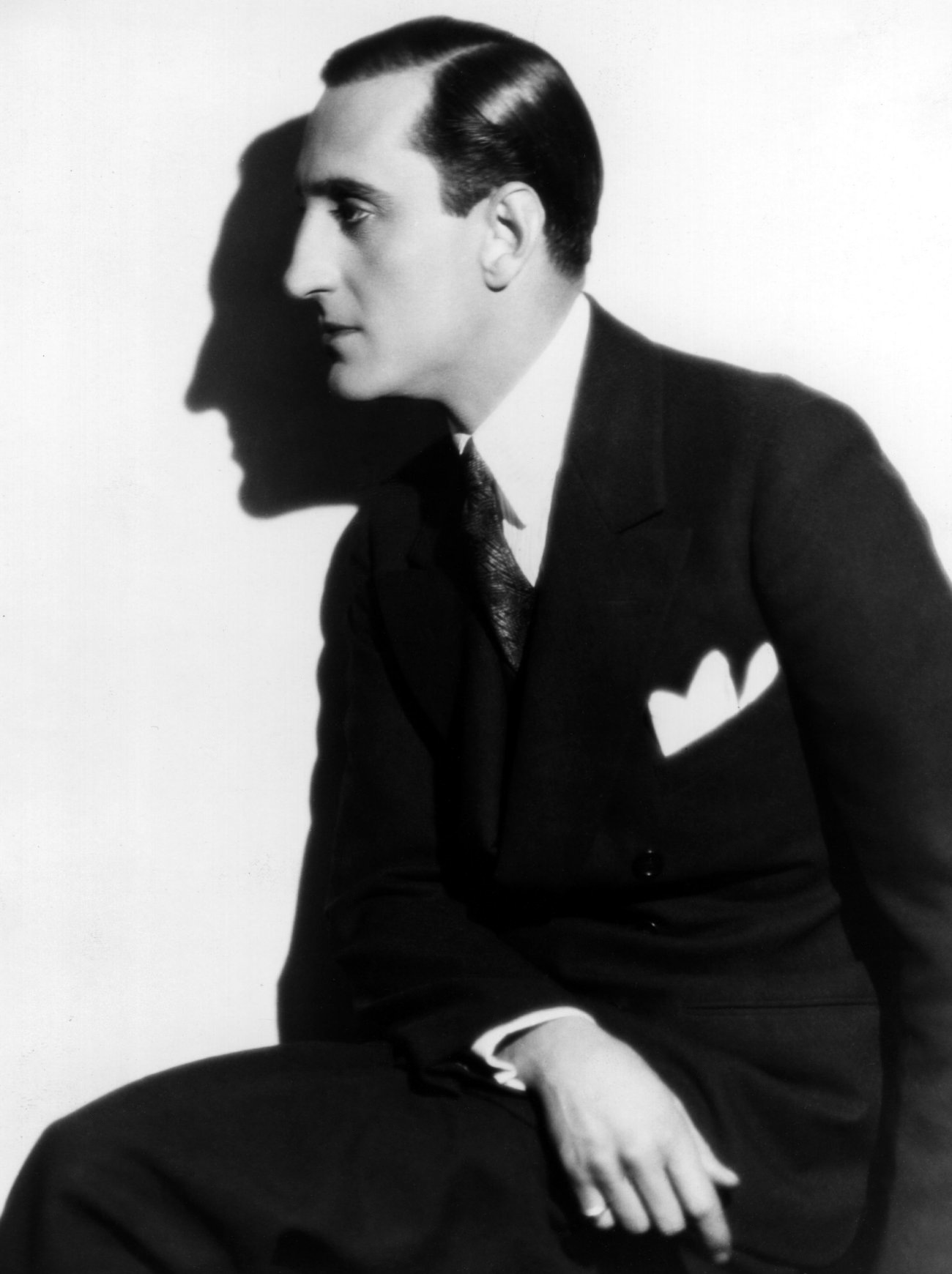 source


That's not to say a deerstalker and an Inverness cape is
something to be sniffed at!
source


Although he carries off the heavy overcoat and trilby well too!
Along with his friends and later colleagues, including Claude Rains and Ronald Colman, Basil Rathbone served first as a private in the British Army during the First World War (where his theatrical training - he had first been on stage as early as 1911 - shone through not least when he successfully camouflaged himself and scouted enemy positions
in broad daylight
) before rising through the ranks to Captain. At war's end he returned the the theatre (his first love) and continued to perform on stage into the '30s and beyond in tandem with his film work.
Off stage (and screen) Basil Rathbone was no doubt a typical British gentleman actor of his time and if you watch interviews with him just as himself he comes across as a delightfully affable and good-humoured chap. His on-screen personas, even the aloof Sherlock Holmes and the evil characters, are imbued with a certain charm - and that voice! I could happily listen to Basil Rathbone reading the telephone directory.
Like most men of his generation Basil Rathbone of course dressed in the way that we like-minded chaps would wish to emulate, with well-cut suits and proper accessories very much in evidence. He was after all one of Hollywood British!
In private life an inveterate party-thrower (allegedly at the request of his second wife Ouida Bergère) Basil Rathbone was also very forward-thinking in many respects. As early as 1926 he was involved in a censorship debate about the play
The Captive
. Rathbone and every other member of the cast were arrested (but later released without charge) because the production dealt with homosexuality - the wife of Rathbone's character leaves him for another woman. Rathbone was convinced that the subject should be discussed more openly and was incensed by the whole thing.
source


"Now where's Errol Flynn?!"
Ed: I want that pullover.


Whether you want to channel a bit of the sharp mind Sherlock Holmes, the sharp wit of Basil Rathbone (or even the sharp blade of Captain Esteban!) you'll get no argument from me about your choice. Basil Rathbone, like so many of my Icons, embodies the traditional British characteristics of intelligence, charm and gentlemanliness while looking damned stylish as well. The traditional suits, slacks, pullovers and hats are all there to be emulated, a fairly elementary (
ha! d'you see what I did there?
) look to achieve but the man, Basil Rathbone, will always stand alone.
The Basil Rathbone-Nigel Bruce films are easily found on Youtube (as well as being readily available on DVD) and the radio series, which ran concurrently, is also available to listen to
here
.