Inside Talking Pictures, the ultimate in lock-down comfort TV
Five years ago on Tuesday saw the launch in the UK of the best TV channel to hit terrestrial television in ages, one that makes all this Freeview business worthwhile and which should be on the radar of every self-respecting vintage film buff -
Talking Pictures TV
.
I remember thinking when Talking Pictures was first launched in 2015 what a splendid and long-overdue idea it was and I am delighted to see how it has gone from strength to strength in the intervening time period. What makes it even more remarkable, as the excellent Observer article explains, is that it is all run by a family of four from a house on the outskirts of Watford! Proof that you don't need a massive budget or have to jump through loads of hoops (except maybe to placate Ofcom when it comes to the old chestnut of historic cultural norms on film) to run a successful TV station. It is wonderful to note the obvious enthusiasm and experience running through the whole enterprise, which no doubt contributes in no small part to its success, and I am particularly pleased to read of another new Laurel & Hardy fan in the making!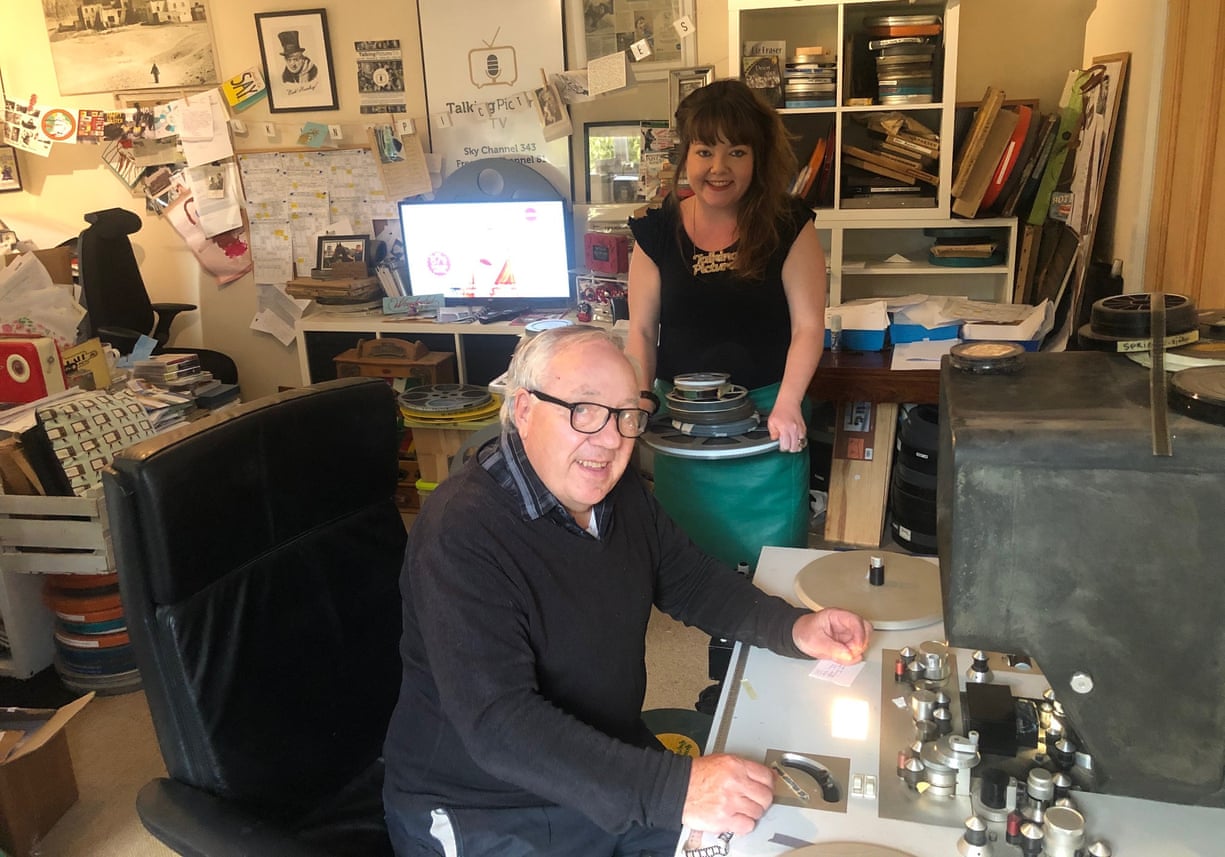 source
Talking Picture TV founders Neill Cronin and Sarah Cronin-Stanley
There really is something for everyone on this channel, from obscure 1930s British B-movies to classic but long-forgotten 1970s TV dramas. Tie-ups with the Imperial War Museum have resulted in showings of some enthralling public information films and period docudramas and people even send in old home cine footage from the 1950s and beyond, to be given a whole new lease of life. More modern but no less pertinent stuff also frequently gets an airing - TPTV recently showed the 2016 documentary film
The Man Who Gave A Damn
, about the life of Leslie Howard, which I had long been wanting to see. They even sell DVDs and other merchandise through their
Renown Film Club
subsidiary, which also runs regular film festivals and other such events.
All in all then, a hearty "well done" and "Many Happy Returns" to Talking Pictures TV - long may it continue to grace our television screens. It is an oasis of joy and nostalgia amid a sea of mediocrity and I am so glad to see it get some recognition in the popular press. That Her Majesty is allegedly a fan comes as no surprise and is perhaps the greatest accolade TPTV could hope to achieve. I for one hardly tune in to anything else these days (on the rare occasions I actually watch television - most of the time it's DVDs or some obscure thing on YouTube) and can thoroughly recommend adjusting your set to channel 81 (Freeview), 445 (Virgin), 306 (Freesat), or 328 (Sky).
*** An honourable mention should also go to Sony Movies Classic, which recently replaced True Movies on Freeview channel 50 (Virgin 424, Freesat 303, Sky 319) and which also shows some decent films from the 1940s onwards. ***